Know Your Rights
The financial "advice" world has grown increasingly convoluted.  Financial Advisors and investment managers offer different services and have various ways of getting compensated.  These guidelines and questions will help you sort through what to look for in an advisor and discern which one best fits your situation.  Scroll down to request your copy.
Click here to download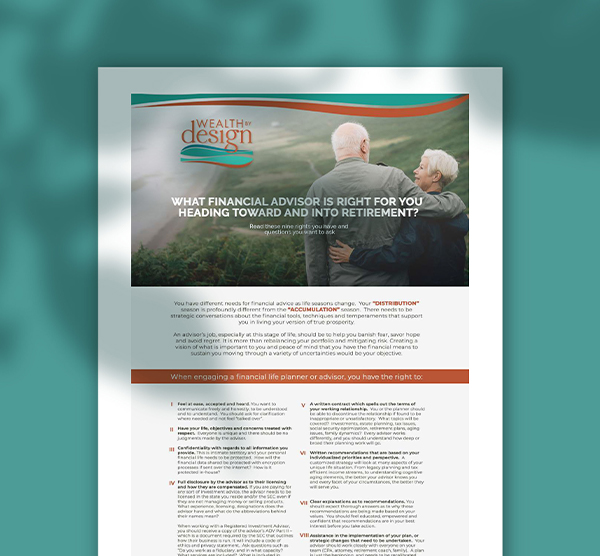 You will be able to download your printable version of the "Nine Rights" document. You will be put onto our e-mail list. We do not spam you, and your e-mail is held in confidence and never shared.
You will receive a twice-monthly newsletter with what we hope will be valuable content for you. You will receive information on upcoming educational opportunities, economic, tax or legislative insights that impact you, and proprietary content to benefit your journey in retirement. You can unsubscribe at any point.
Download this free tool before seeing a Financial Planner
Request 9 Rights
Wealth By Design Financial Life Planning